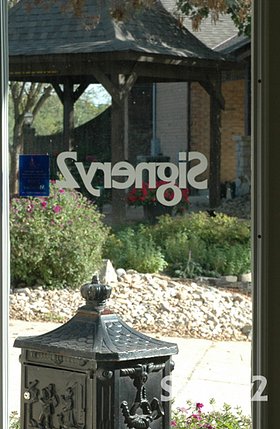 Here are some of the testimonials from satisfied customers.
B.T. - Hamilton, OH:
"Quality people and craftsmanship. They take great pride and care with each project and customer they work with. They have helped to make our facilities and program look first class. You will be impressed and excited with Signery2!"

C.S. - Lawrenceburg, IN:
"Made our vision come to life! The staff was so wonderful, we were struggling to find our vision and with their help they brought our mission to life through images and words. They were attentive, kind and most of all patient! Even when we tried to drop the ball they would pick it up and gently get it rolling again. We couldn't be more proud of our end product! And it has helped our exposure so much! Would definitely definitely recommend them and use them again."
D.T. - Fairfield, OH:
"Signery2 provided our campaign with professional, prompt signs. I would recommended their company to anyone. Anytime I needed a new quote on a product they had it to me very quickly which enabled us to move forward."
K.S. - Obryonville, OH:
"Signery2 has been creating custom signs, van decal's, logo and billboard signage for my company for 20 years. The work is always outstanding and always on time. We depend on their workmanship for branding our business."

J.E. - Fairfield, OH:
"Signery2 is the most amazing local business I have ever had the pleasure of working with. Our relationship began with just an idea, and a few days later I had a high quality, absolutely stunning piece of art in my hands. I cannot thank them enough for making my vision a reality! I implore you to use them, and to support small businesses in our community!"

E.W. - Mason, OH:
"Quality custom-made sign looks great and built to last. Easy to deal with and very satisfied with the end product. Definitely recommend!"

C.M. - Loveland, OH:
"Our School Child Nutrition Program has been really happy with the signs that your company created for all of our cafeterias. They are well-designed, brightly colored, attractive and moderately priced signs that catch the kids' eye as they walk in the door. They give the cafeteria a professional, inviting look. Service provided was exceptional. I would gladly recommend your product to other school cafeteria directors."
J.K. - Oxford, OH:
"Thank you for making such beautiful signage for our massage studio. You both are kind professionals that are a joy to do business with. I was so frustrated with trying to get my signs from the other sign man for 10 months, that you two were like angels. I will pass your name around like wildfire!"
P.F. - Ross, OH:
"I have used their services for my business for over 25 years. They make great business signs (also for your vehicles), banners, logos, and flyers. The most impressive element is their designs. They have a terrific design team. That is the difference between their company and others. Signery2 has always stood behind their work with a great warranty. That is why I return every time my advertising needs change."
A.G. - Hamilton, OH:
"Signery2 has provided us with a variety of signs throughout our school building with more in the works. We appreciate their creativity, friendly service, quality workmanship and quick response time. We get many compliments on the signs that they have made for us and we look forward to working with them for years to come."
M.T. - Oxford, OH:
"Awesome people that make awesome signs! My signs look as good today as when they were installed years ago."
Partial Client List:
| | |
| --- | --- |
| Myron Bowling Auctioneers | Greater Hamilton Chamber of Commerce |
| Badin High School | Fairfield Chamber of Commerce |
| Miami University | Fairfield City Schools |
| Butler County | Butler Rural Electric Cooperative |
| Hamilton County Parks | Southwest Regional Water District |
| City of Fairfield | Miamitown Pet Hospital |
| City of Hamilton | Levajo, Inc. |
| City of Oxford | Liberty Township |
| Coldwell Banker | Loveland City Schools |
| City of Trenton | Community First Solutions |
| Schneider Electric | Ross Police Department |
| Ross Township | Oxford Police Department |
| Colerain Township | Oxford Township Police Department |
| Morgan Township | Ross Fire Department |
| Village of Seven Mile | Agri-Pet Veterinary Service |
| Kenton County Schools | Boone County Schools |
| Oxford Chamber of Commerce | Fairfield Township |
| Ross Local Schools | Hamilton Community Foundation |
| Sand Castle on the Beach | DHArchitects, Inc. |
| Sacksteder's Interiors | Zips Auto Repair |